Comprehensive Dentistry for Your Entire Family
Drs. Eric and Lisa Bufano are a husband and wife dental team with an energetic and enthusiastic staff who help make your dental visit a friendly one. Their office provides the latest in cosmetic dentistry including teeth whitening. With the help of their intraoral camera they can show you and help you understand your dental treatment. Bring the whole family to one office for all your dental needs.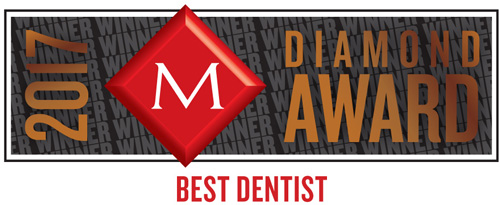 We Need Your Votes!
It is that time of year at Midtown Magazine! Each year they have voting for "Best Dentist" and "Friendliest Customer Service". We are hoping to claim a Diamond Award for the fourth year in a row!  Thanks to the support of our wonderful patients, we have won similar awards in the past. We ask that you please vote for us in those two categories.
Please visit www.midtownmag.com. On their homepage, click the link towards the upper right that says "2018 Diamond Awards". Hurry! Voting ends November 17, 2017. We thank you in advance for all your support and look forward to seeing you at your next dental appointment.
Dr. Eric Bufano, Dr. Lisa Bufano and staff