Meet the Staff
Jenny Rodgers, BSRDH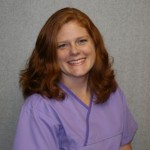 Jenny is proud to be one of the few who can claim she was born and raised in Cary, NC. She went on to attend the University of North Carolina where she earned her Bachelor of Science in Dental Hygiene. Upon graduation in 1999 she took her first job as a dental hygienist with the Bufanos.
Shortly after beginning her new job she was married and now has two children. She loves reading, going to the beach, camping and spending time with her family. She also enjoys teaching Sunday school at her local church.
Liz Shelton, CDA, RDH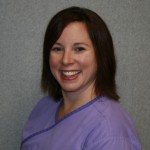 Liz grew up in Chapel Hill, NC, but eventually moved to Raleigh and graduated from Enloe High School. Upon graduation Liz attended Wake Technical Community College and graduated as a Certified Dental Assistant in 1995. She worked as a dental assistant for four years before attending Wayne Community College in Goldsboro, NC. In 2001 she received her Associates in Applied Science in Dental Hygiene and immediately began working for the Bufanos.
Liz enjoys reading, running and spending time with her husband and daughter.